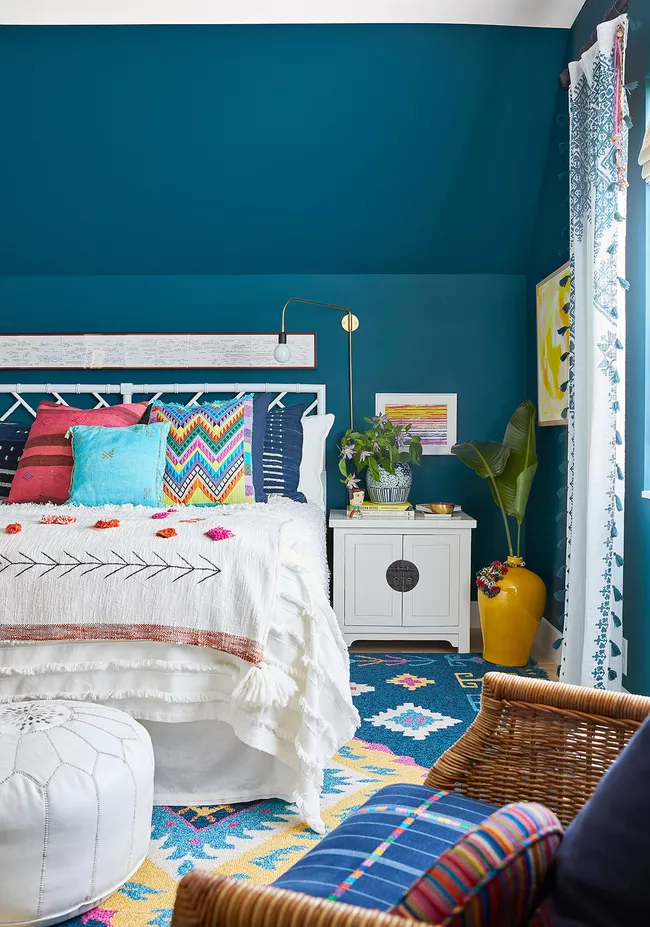 Paint colour plays a huge role in how a home is perceived!  
Paint company Behr teamed up with Zillow and researched that certain interior decor paint colours could potentially boost your home's value by up to $5000.
Here's what they found:
-Light blue bathrooms.  Try Behr Ethereal Mood MQ3-52
-Blue (again) Bedrooms.  Deeper moodier blues dominated here,  try Behr Sojourn Blue M500-5.
-Neutral Common Areas.  Stick with crisp white colours.  Try Behr's Polar Bear 75.
Some colours that could have a negative affect on a home's perceived value would be bright & boisterous hues.  Such as bright red, bright blue, yellow and bright green.  This study actually found that bright red kitchens corresponded to a nearly $1500 decrease in the average price buyers were willing to offer for the home.
This information was pulled from a Better Homes & Garden Article and can be found here:  
https://bit.ly/3zDxJpM